Who is your favorite recurring Hellblazer character (besides John)?
For past polls see the poll archive.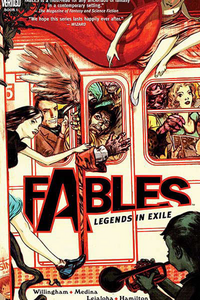 Fables is a comic written by Bill Willingham that launched in 2002. The story follows our fairy tale characters through their exile from their home and being forced to move to our world where now some of them live in New York. Some of the main Fables are Snow White, Bigby Wolf, Prince Charming, Beauty and Beast. A Fable story can be anything from a murder mystery, a caper or a conspiracy thriller.

Refresh page to see new article...

Loading RSS data...
Create blog post
Blogs
Many fans of Fables would probably enjoy seeing the comic book series turned into a movie or show (despite the fact that they might still prefer the comic books).

One fan in particular, Digital Ritch …

Read more >
See more >